TV Mount
Looking for an even more intense racing experience? And is your TV currently positioned too far from your race simulator?
With Rebblers' models, you have the option of mounting a TV support on the Kart and PRO (included as standard with the PRO+).
How convenient is that!? And you can even tilt it, so you feel like you're actually racing!
The  stand is adjustable and sturdy enough to even mount a large 42-inch TV (max 20 kg), for example.
The TV support is compatible with the following Rebblers models:
Rebblers Pro
Rebblers Kart
Rebblers RF1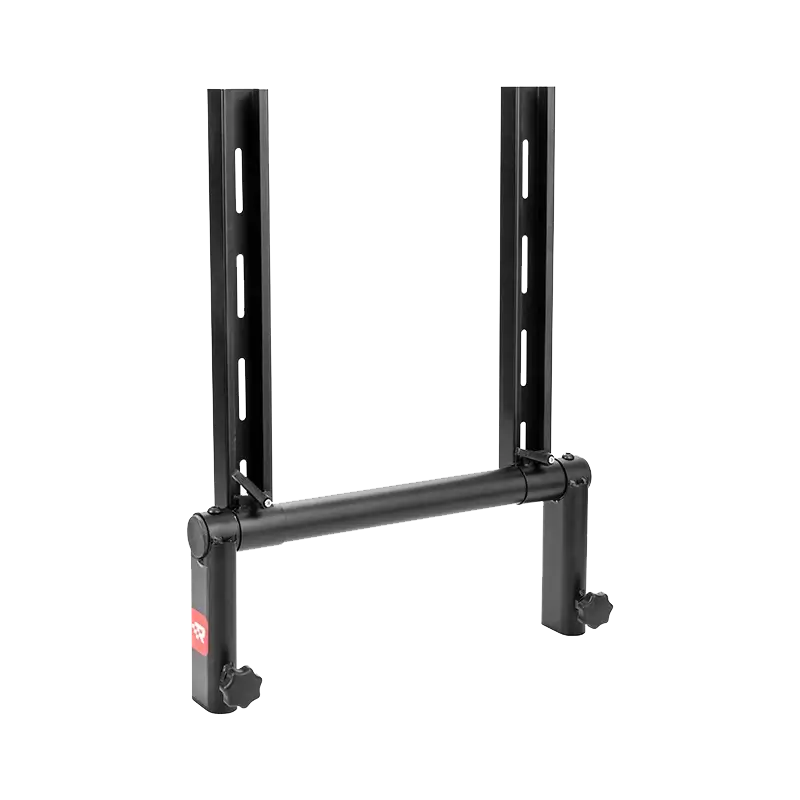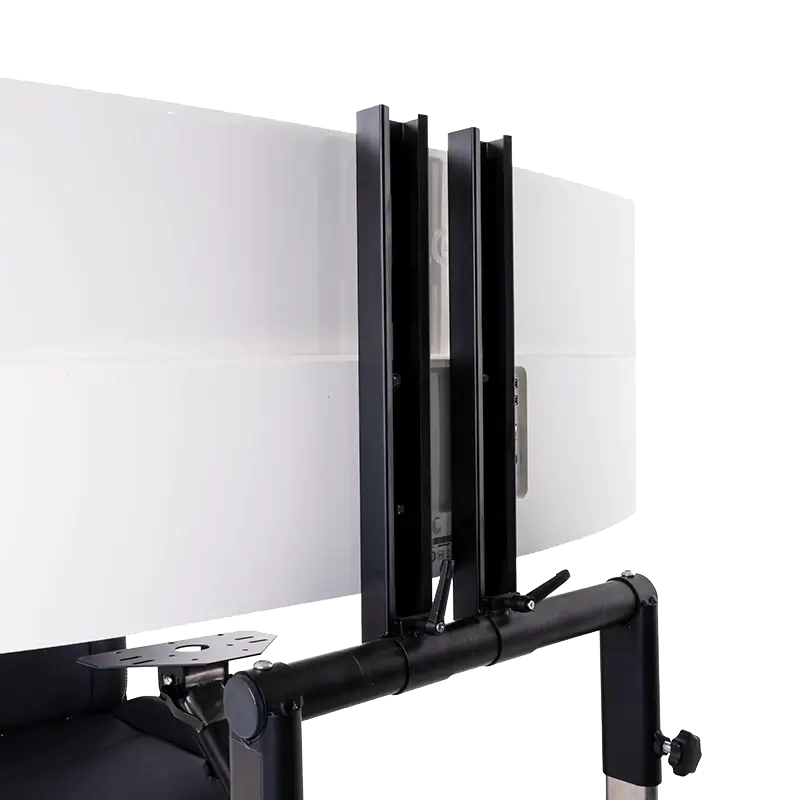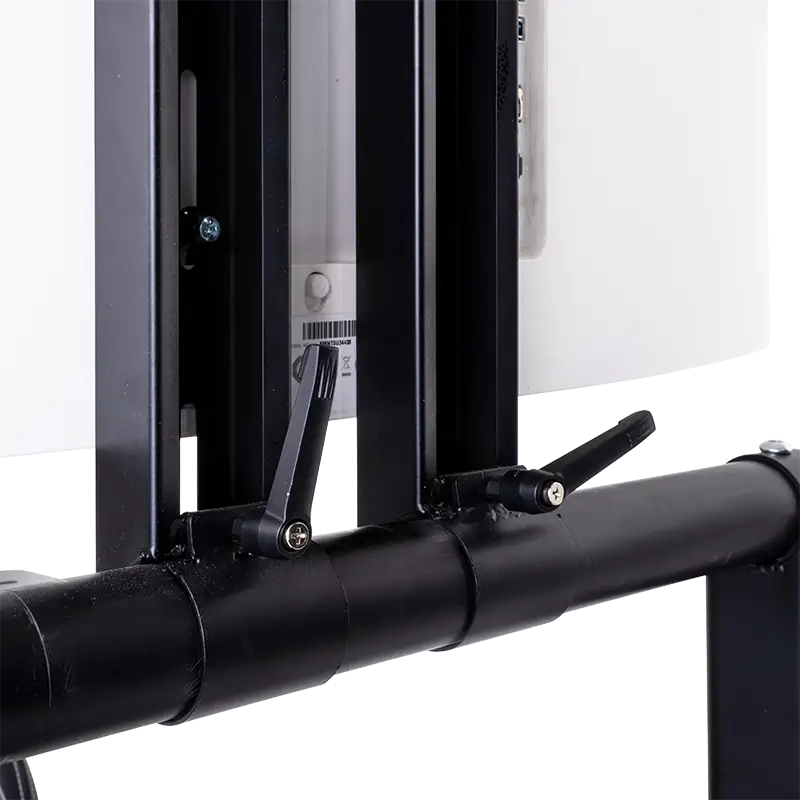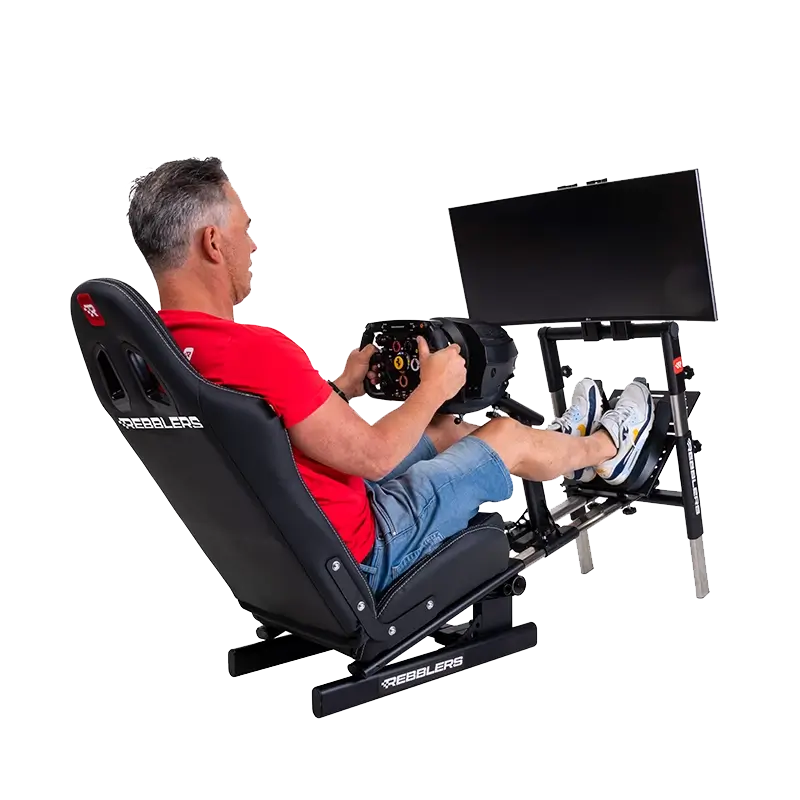 Dimensions
packaging 1
47 x 45 x 10 cm